Never Such Innocence
Charities often have tremendous goals that need to be achieved within a tight budget. Find out how we worked with charity 'Never Such Innocence', improving their direct mail marketing while freeing up resources for core charity work.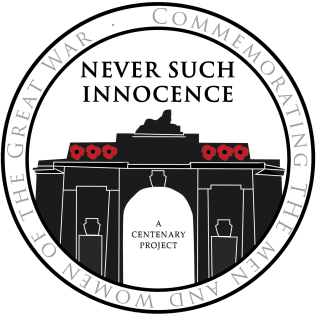 The client
Never Such Innocence (NSI) is a charity dedicated to educating young people about the global impact and legacy of the First World War through creative means.
Its aim is to ensure young people nationally are inspired, informed and included in the 2014-2018 centenary activities. By exploring the magnitude of the Great War through poetry, song and theatre, paying particular attention to the contribution made by the Commonwealth, the charity encourages young people to actively learn about their shared history and heritage.
Carrying out the charity's educational remit includes direct mailing of a range of learning resources and other printed materials.
The challenge
NSI contacted us here at The Mailing People with a straightforward direct mail plan. They had a requirement for weekly variable fulfilment of educational materials. This included print and delivery for a range of materials, resources and documents to be sent throughout England, Scotland, Wales and Northern Ireland.
The Mailing People's Solution
We took a comprehensive look at how the charity was managing their direct mailing and identified methods for making it simpler, while using less resources and ensuring very high quality print.
Firstly, we gave NSI a single point of contact to arrange their litho print, personalised digital print, envelope supply and daily fulfilment. This saved them valuable time which could be spent on core charity business.
We were then able to save the charity money on postage and envelopes, through managing the entire process here at The Mailing People. Previously, they'd been packing and posting their direct mail and bulk mail in-house. By letting us handle the entire process, they found a method that was more efficient as well as more cost effective.
Thirdly, we were able to remove the headache and time spent on finding good quality print at the right price. By taking care of all their print requirements in-house at Bishops Printers, we were able to identify and deliver superb quality materials quickly and cost effectively.
The result
"They have already made a huge difference to our charity by saving us both money and time!"
"We use The Mailing People for all of our printing jobs, from educational resources to certificates, and to distribute our resources to schools across the British Isles. We are really pleased with the service we receive from them; the team are friendly and always go out of their way to help. We have been working with TMP for less than a year but they have already made a huge difference to our charity by saving us both money and time! We would highly recommend The Mailing People and feel lucky to have found them!"

Lucy Kentish, Director of Operations.