Direct Marketing is Thriving in Millennial Mailboxes: Here's How to Make the Most of it
According to Forbes, 77%,of millennials pay attention to direct mail advertising. And the biggest surprise may be that millennials' affinity for mail, in general, surpasses that of other generations. They are more likely to scan their mail and more likely to take time to read it and to show it to others.
According to Pew Research Center's analysis of U.S. Census Bureau data, "More than one in three American labour force participants (35%) are millennials, making them the largest generation in the U.S. labour force."
For more information on millennials and direct mailing, read Forbes' article here.
The Mailing People Upgrades its Facilities
General Manager of The Mailing People, Kristian Harrington has recently invested in a new kitchen, restroom and bathroom facilities.
The transformation is clear, and the results speak for themselves. Kristian stated that while it is important to upgrade our technology to keep up with industry standards, "it's equally important - if not more – to upgrade our office facilities to ensure our employees are happy within their working environment."
The Mailing People understand the importance of investing in their employees and are always looking into ways to better improve their facilities. Below are the before and after pictures!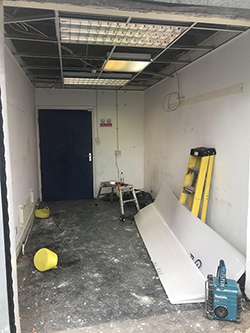 The Mailing People Were Featured in Print Monthly!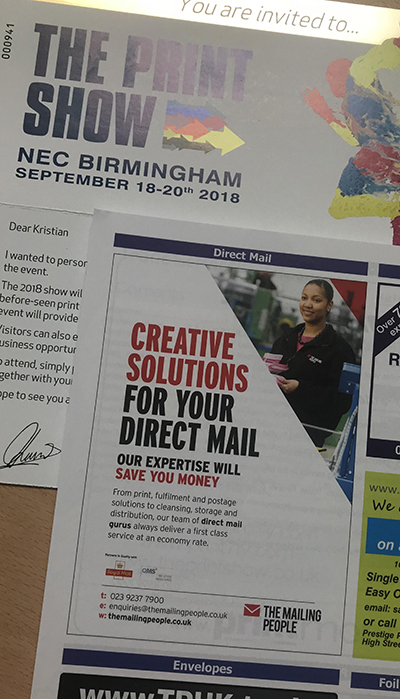 The Mailing People were featured in an advertorial for the renowned multimedia print industry website Print Monthly.
Third Sector Awards 2018: Fundraising Campaign - WaterAid for #Untapped
The Third Sector reports that WaterAid are looking to raise £3.8m, extending its target audience beyond the classic charity-givers and engaging donors. Given a backdrop of diminishing trust in charities, WaterAid's three-month #Untapped campaign took an honest and empathetic approach, showing how donations directly affect people's lives.
You can read more on their campaign here.
Can Direct Mail Help You Win the Holiday Season?
Around the holidays, customers pay more attention to their mail than they do all year, and direct mail marketing campaign can give your brand the edge it needs to motivate customers to take action, according to Business.com.
The fact is direct mail can be powerful. According to the United States Postal Service, approximately 3 out of 4 direct mail customers receive and open their mail the same day it's delivered. Add to this statistic the anticipation associated with holiday greeting cards or gifts and your direct mail campaign reaches customers at a sweet spot of high open rates.
You can read the full article from Business.com here.