Types of Direct Marketing
Direct marketing is a form of marketing that targets your audience directly. It's a more cost-effective marketing strategy compared to traditional methods such as advertisements on TV, radio and in newspapers because the audience is more targeted and generally smaller. The most effective type of direct marketing is, of course, direct mail, and that's why we offer a direct mail service that can be tailored and personalised specifically to your audience. But, there are other types of direct marketing which you can introduce into your overall marketing strategy.
Email marketing
Social media marketing
Display advertising
SMS marketing 
Telemarketing 
Face-to-face selling
Direct-response advertising 
Direct mail
It's important to know the landscape of direct marketing and the different types available. Some are more expensive than others and some are more effective than others, but it all depends on the type of business/service you are looking to promote. So, let's look at each and see the pros and cons of the different types of direct marketing.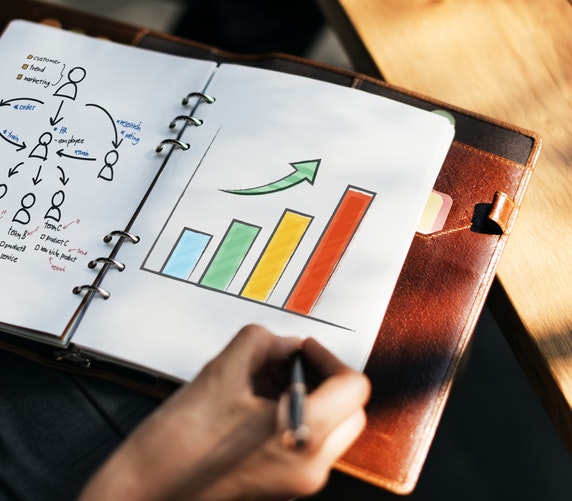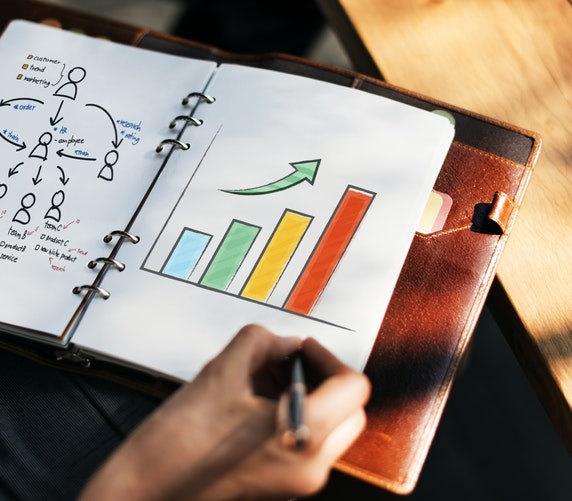 Email marketing
Email marketing works with a userbase that has subscribed to your email list. This could be customers that have opted in via your website by making a purchase or signing up via a form. Before GDPR, you would have been able to email your entire customer base, but new regulations introduced in May 2018 means that recipients must have opted in to receive promotional email marketing material. Despite this, email marketing remains a cheap way to deliver a message to your audience and is a staple among most business marketing techniques.
Social Media Marketing
There are over 3.1 billion active social media users and social media is a large part of our lives. Social media marketing is a highly effective form of direct marketing as you have an audience that has already invested in your brand. You can open a business account on all major social media platforms, ie: Facebook, Twitter, LinkedIn etc.. and encourage customers, both existing and potential, to follow your brand. This then allows you to target them directly with your brand message and/or any promotions that you have to offer. The drawback with social media is it can be incredibly difficult to grow an audience, with attention spans being low and saturation being at an all-time high.
Display Advertising and Retargeting
The Internet is a huge landscape for marketing and can be used effectively for direct marketing. Display advertising is the use of banners and other graphics to target a specific audience and can be used on any website which allows advertising. Large platforms like Google and Facebook have almost unlimited data on their users which allows you to target by demographics, geolocation, interests and more. To make this more targeted you can even 'retarget' your visitors. This works by placing a cookie on the browser of a person who has visited your website. You can then show them adverts while they surf other websites and offer them a reminder of the products/services you offer.
SMS Marketing
SMS marketing is the process of sending text messages to your userbase. Similar to email marketing, this form of direct marketing needs to comply with the GDPR, which means users must have specifically opted in to receive your promotional text messages. It can offer an excellent way of delivering your message, whether it be a promotion or a special offer, directly into your recipient's mobile phone.
Telemarketing
Telemarketing is marketing via telephone and involves speaking directly with your target audience. We've all heard of cold calling, which has been a hugely effective form of direct marketing for decades and up until this year when the GDPR came into force, has been a staple of many business marketing strategies. The GDPR though has had a huge impact on many types of marketing, including telemarketing. This is because recipients need to have specifically opted into receiving telephone calls of a promotional nature and this isn't necessarily easy to obtain.
Face-to-face Selling
You can't get much more direct than face-to-face selling. This usually comes in the form of door-to-door selling, where your salesman knocks on doors and tries to sell your product directly. This used to be a popular form of direct marketing in the 50s and 60s but isn't used so much nowadays as it requires an infrastructure of salesmen that isn't practical in the digital world we all live in.
Direct Response Advertising
Direct response marketing is a form of advertising that urges the prospective customer to respond directly to the advertiser. This usually takes the form of a coupon, or on a website, a form completion where they request a specific offer. The benefit with this type of marketing is it allows you to directly measure the response rate and success of the campaign. The drawback is you need to promote the offer via traditional methods such as advertising in newspapers or display marketing.
Direct Mail
In our opinion, direct mail is the most effective type of direct marketing because it is cost-effective and highly targeted. Direct mail has better open rates than email and offers a tangible product for your prospective customer to hold and touch. A well-designed leaflet or brochure can have a great impact on your recipient and present your brand in a bright, colourful and tactile manner which isn't possible with digital forms of marketing. Direct mail also offers a better ROI than email marketing as according to the DMA, direct mail has a more effective customer acquisition at £39.59 cost per lead compared to £42.55 for email marketing. Ultimately direct marketing is a hugely effective strategy to promote your business. If you don't have the budget to sponsor a multi-million pound TV advert or a series of high-end magazine ads, then a highly targeted direct marketing campaign offers the best chance of securing an ROI.
Beware the GDPR Pitfall
If you are going to conduct a direct mail marketing campaign, then you should read and understand the General Data Protection regulations that were introduced in May 2018. The GDPR states that recipients must have opted in to receive your promotional offers and this has had a huge effect, especially on digital marketing. Direct mail hasn't been affected as much as email marketing, as long as your recipients have 'legitimate interest' then you can send out direct mail literature. This also applies to charities that are promoting their causes via email, but if you are a commercial business then you need explicit permission to send marketing emails to your current or prospective customers.
Of course, if you are running a business then you should look at all forms of marketing, and select the specific medium that suits your budget. Direct mail is a fail-safe form of direct marketing that is used by all types of businesses, from the biggest to the smallest. If you aren't using direct mail yet, you should consider it to start gaining more traction for your business.
We have a team of experts available to talk you through the entire process, so if you want to boost your business with a direct mail campaign, then contact us today.
Written by Kristian Harrison, General Manager at The Mailing People. Kristian is an industry professional with over 20 years experience in Direct Mail and Fulfilment.