The war on plastic waste is never out of the news right now. Whether it's the forthcoming ban on plastic straws and drinks stirrers or the petition to stop Pret a Manger issuing single-use plastic cutlery, people are taking action everywhere.
So, what does this mean for direct mail polywrapping? Are we about to see a big switch to biodegradable wrapping, instead of the plastic-based polythene that's so widely used at the moment? And what would be the environmental impact of such a switch?
The future of polywrapping
Loughborough direct mail company, Sunline Direct Mail, recently went into administration. The company cited the impact of Blue Planet II on reducing the demand for polywrapping as one of the reasons for a decline in business.
Meanwhile, here at The Mailing People, we're getting lots of enquiries from customers about the polywrapping services we offer. People are asking:
Are we going to switch to biodegradable polywrap?
Are we going to stop using single-use plastic?
How can we help clients to give their customers what they want, in eco terms?
Why is bio wrap more expensive?
Just exactly what are we going to do to save the planet?
Let's get those questions answered and delve a bit deeper into the not-so-translucent world of polywrapping.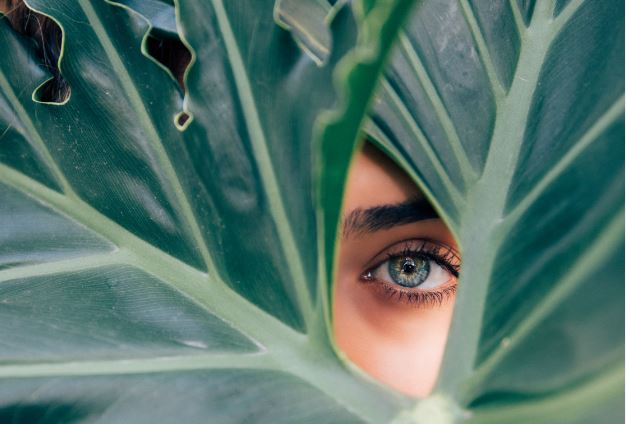 Switching to bio wrap
The Mailing People have always offered both polythene wrapping and biodegradable wrapping. We give our clients a choice. Until recently, for many of our clients, the decision about which to use was cost-based. Polythene wrap typically costs from £14.00 per 1,000 direct mail items, but bio wrap can cost more than double that.
Nowadays, however, the return on investment is not as simple as it used to be. In pure PR terms, many of our clients need to choose the more expensive bio option, because of the demand being made by their customers. It may also be difficult for some businesses to continue using polythene wrapping because it appears to go against their brand standards.
But let's look a little closer at the differences between the two options.
Single-use plastic
Here's where the unexpected creeps into the decision making. You see, while all our polythene wrapping is recyclable, bio wrap is single use and can take many years to break down fully.
Recycled plastics, on the other hand, can be used multiple times without having to go into landfill or end up in our oceans.

A big part of the plastics problem is down to the way plastics are disposed of. Educating people about responsible recycling is as much part of the war on plastics as reduced use.
Giving customers what they want
One of the reasons we're continuing to offer both polythene and bio wrap is that we want to make sure we get things right. Recently, Morrisons responded to customer demand and replaced plastic bags with paper ones. However, a report by the Environment Agency found that paper carrier bags have greater global warming impact than plastic. Friends of the Earth, on the other hand, endorses Morrisons' switch, citing other environmental impacts apart from climate change. It's not always a black and white issue.
Why is bio wrap more expensive?
Bio wrap starts to degrade as soon as it is manufactured if not stored and handled correctly. This means that we currently have to source it for each direct mail order, rather than buy in bulk and keep it in stock. It's also more expensive to manufacture but as its popularity increases, it may well be that costs come down.
What are The Mailing People doing about saving the planet?
We're as keen as anyone else to avoid environmental impact and save this lovely planet.

What we don't want to do is to leap into making changes when the story may be bigger than it first appears. So we're keeping an eye on the research and the studies, to make sure that we can be part of a change for the better.
It may be that as recycling is more widely pursued and practised, that reusing polythene over and over again becomes a highly environmentally sound option. On the other hand, it could be that continued advances in responsibly sourced biodegradable products and material make bio wrap the preferable choice.
We're going to keep learning and keep you informed of what we learn. Right now, we're going to continue to give you the choice of polythene and bio. Currently, it seems to be the sensible option.
Written by Kristian Harrison, General Manager at The Mailing People. Kristian is an industry professional with over 20 years experience in Direct Mail and Fulfilment.