How Much Does Direct Mail Cost
Who says print is dead? Well, it turns out quite a lot of people thought it was on its way out because of how powerful digital was becoming.
However, fast-forward to 2018 and print, along with direct mail marketing is still alive and kicking. Even the thought of print dying anytime soon is, frankly, ridiculous and here's why…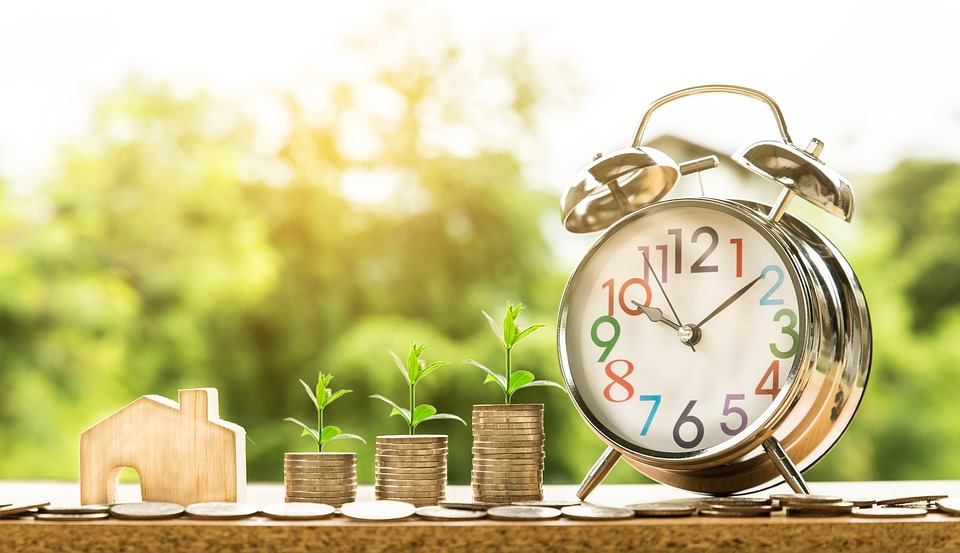 Data is constantly showing that consumers respond positively to direct mail and here's some stats to prove this:
Investment into direct mail is continuing to grow, with businesses investing more than £1.5bn
For every £1 you spend on direct mail, you get approx. £3.22 back – in comparison to spending £1 online, where the ROI is far less
40% of consumers move to purchase after receiving direct mail
So, direct mail is far from dead! In fact, direct mail continues to be one of the most cost-efficient ways to increase revenue for your business.
So, what are the costs?
Well, strictly speaking, there is no ballpark figure when it comes to direct mail campaigns. However, figuring out what type of direct mail campaign will suit you best is the first step to assessing the cost of your campaign.
'Why can't you just give me a price?'
Fair question, which deserves a fair response: no direct mailing company can give you a cost until they find out what campaign will best suit your product or service. While the Data and Marketing Association implies that people respond better to receiving larger pieces of mail than smaller pieces, this really depends greatly on what you are trying to achieve. You need to do your research and find out what your audience will first, open and second, act on or better still, talk to The Mailing People – it's what we're here for!
The costs of Direct Mail
Let's cut to the chase and talk about budget. Your budget will be determined by a few things, mainly the mail's format, the quality of your print mail (textured, spot-varnishing etc), your level of personalisation and your postage rate and off course, the company you're working with.
Your direct mail cost will depend on a few things...
Your budget – Catalogues, large mail and interactive mail (such as Air Force FM) will ultimately cost more to print and ship - because they are heavier.
The product you're selling – If you're selling insurance, medical advice or soliciting services (for example), then you might want to stick to traditional letters but with a creative twist. However, if you're offering something more fun, quirky or creative, then it might be a good idea to make use of bold colours, fonts and textures.
Who are you targeting? – Your past customers won't need much more information than you've previously given them – so don't worry too much about pointing them in a new direction however, prospective customers need to be wooed.
Make sure you know your brand or product inside out and do the necessary research into your target audience. If you're thinking about going down the creative route (interactive direct mail, for example) then you might want to do a test run of a smaller group of candidates – just to see how well it converts!
Ultimately, it's up to you how much you want to spend on your direct mail campaign and talking to The Mailing People will help you get more for your budget.
Fixed costs and variable costs
What are these you ask? Well, whichever format you eventually choose, your budget will be broken down into these two categories.
What are fixed costs in direct mailing?
So, these are costs that remain the same regardless of the quantity being mailed. In most cases, they will include things like document setting, mail-merging of letters, die-cutting for one piece mailers etc. Generally speaking, it covers the set-up costs for your campaign.
What are variable costs in direct mailing?
These cover your mailing list rental, printing, mailing and postage. However, the main difference here is that these costs will change depending on quantity.
For more information on the above costs, why not get in touch with The Mailing People today? Give us a quick call here, or get in touch with us on our Contact Page.
Why there is no specific cost for Direct Mail
There is no 'one definitive cost' when it comes to direct mailing. Why? Because there are so many factors to address – your product, your design, how many people you're targeting and your format just to name a few.
Costs can start from as little as 30p per item so don't be put off by thinking it costs the earth – it really doesn't!
Why not get in touch with The Mailing People today?
The best way to start on successful direct mailing is by having a chat with a creative and experienced direct mail company. We like to cut out the jargon and get right to the point; what you want to achieve with your direct mail campaign. We're here to make your goals a reality.
For an informal chat about what we can offer you, why not call us today? Or, drop us a quick email here.
Written by Kristian Harrison, General Manager at The Mailing People. Kristian is an industry professional with over 20 years experience in Direct Mail and Fulfilment.