What could you improve on your doormat? 3 more Direct Mail mistakes and how to avoid them
When it comes to successful direct mail, it all begins on your doormat. Here at The Mailing People, we have a regular team get together when we share and discuss what we've received on our doormats at home.
It's a great way for us to take a look at what other people are doing in the world of direct mail marketing, as well as being a coffee and cake opportunity for the Mailing People team. We see some really innovative ideas that inspire us in our constant quest to create brilliant, cost-effective direct mail for our clients, but we also see quite a lot in the way of missed opportunities and easy-to-avoid mistakes.
Here we help you to improve your direct mail by sharing some of the direct mail mistakes we've seen in the past few weeks. Names have been changed to protect the guilty, so in this blog we're going to call the three businesses behind the mistaken mailings Milly, Mollie and Mandy.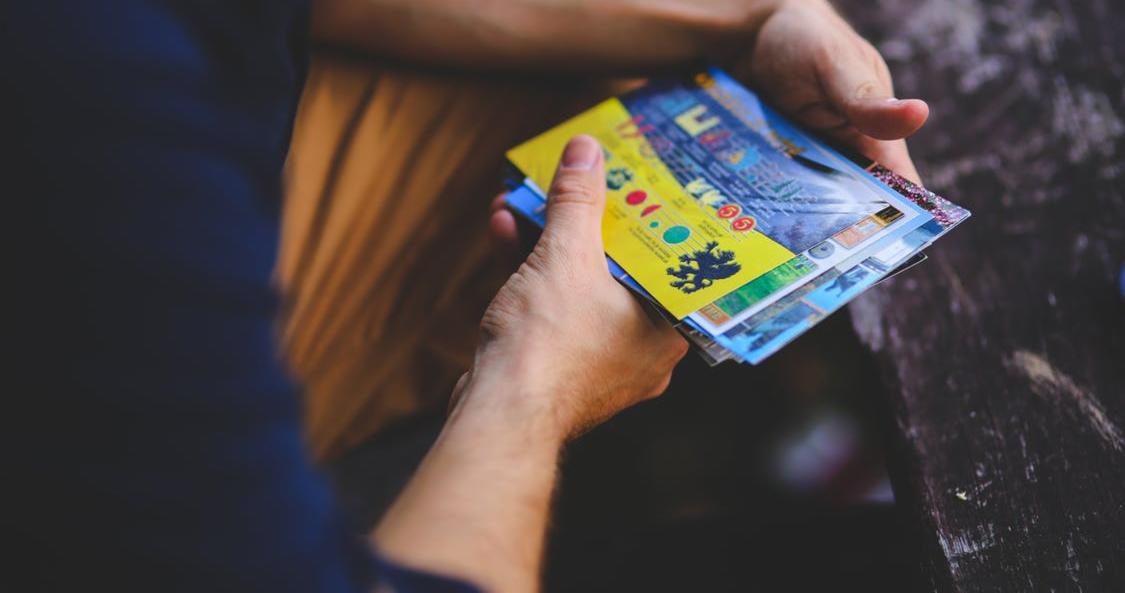 Milly's Mistake: Non-Segmented Data
We talk a great deal about the importance of clean data. That's because clean data has a big impact on both the cost of a campaign and response rates. Un-audited data is also the most common mistake that we see on badly executed mailing campaigns. Wrong address, wrong name – it's amazing how often this happens. Clean data is essential.
But qualified data is about much more than names and addresses. Segmented data is a highly effective tool for improving personalisation and cutting costs.
Milly's business sent out a thick directory listing interior design businesses. There was a ton of information and enticing imagery - just the thing to get you thinking about upgrading your kitchen or converting the loft.
Milly's mistake? The brochure weighed in at a hefty 255g, taking into the large letter 251-500g postage bracket, which carriers a unit price of £1.22. If brochure came in at 240g it could have been sent large letter 101g-250g bracket which carries a unit price of £0.93. On 5,000 items that's a saving of £1,450.00.
The trouble was that the brochure covered businesses UK wide. So not only was it unwieldy to work with because of the size and weight, but there was also a ton of information that wasn't relevant. A company based two hundred miles away isn't someone that we're going to buy from, no matter how great the product. Just think of the travel costs for the interior designer! That meant it was cumbersome when it came to choosing a product and making a purchase. It also means that it takes up a lot of storage space.
Milly should have segmented the recipients on her database by locality. She could then have printed smaller, lighter and more targeted brochures, one for each region. This would have cut the costs of her direct mailing considerably by reducing weight. It would also have made the brochure into a much more useful and personalised product. It would have made it one to keep.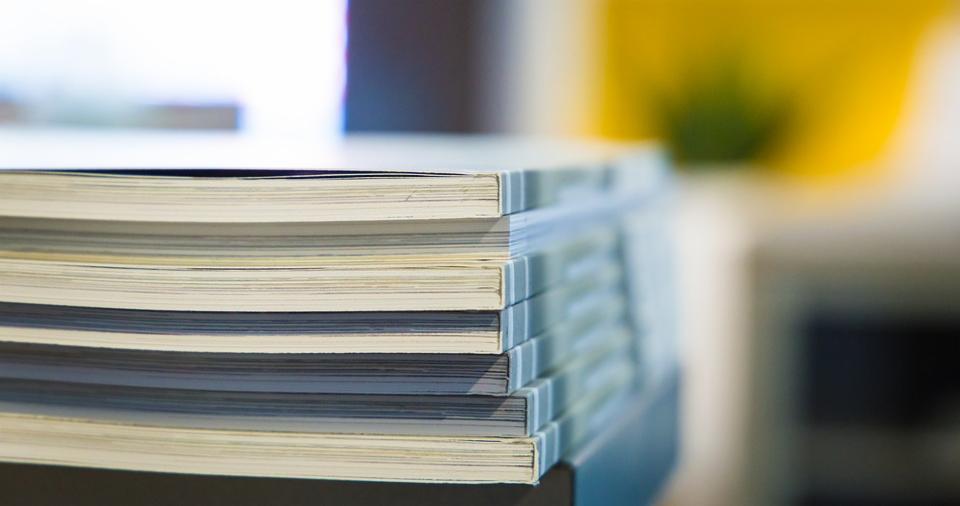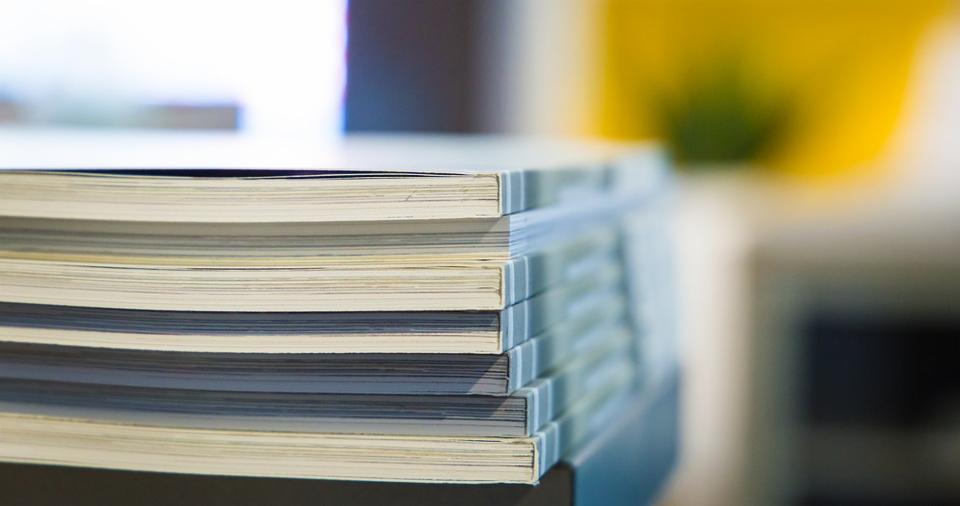 Molly's mistake: Unnecessary polywrapping
Molly sent out a brochure that was much more targeted than Milly's. Well designed, size and weight perfect for a low postage rate, and it contained plenty of relevant information. Molly's brochure listed local fitness clubs and facilities, and had us donning our tracksuits and chucking the packet of chocolate hobnobs into the bin, before heading out to a newly discovered gym.
So what was Molly's mistake? Unnecessary polywrapping. Molly didn't realise (and maybe her mailing house didn't tell her) that she could have saved around £80 - £100 per 1,000 if names and addresses were printed directly onto the brochure.
Avoiding polywrapping also improves readership; it's easier to pick up and look at what's inside. Remember, make your mail as easy as possible for recipients to maximise returns.
Mandy's mistake: Expensive envelope size
Mandy's business is quirky gift ideas. She's just sent out her Christmas brochure and there are a ton of products for those difficult-to-buy-for friends and relatives. Mandy is very strong on marketing and has created an eye-catching envelope that really sums up what she's selling. It makes you want to tear it straight open, just for the entertainment value of finding out what other original and appealing oddities are inside.
So what was Mandy's mistake?
Her mistake was similar to Molly's – she spent more on her direct mail campaign than she needed to. Her envelope looked tantalising and was a clever idea, but it was clearly designer-led, without giving any thought to sizes and postage rates. Postage costs to Mandy were 38p per recipient, simply because of the size of the envelope.
In fact, Mandy's design would have worked equally well on a different envelope size and if her designer had checked this out, Mandy would have benefitted from the Royal Mail's OCR (Optimal Camera Recognition) sorting. This is carried out by machine at a much better rate – it would have cost her just 20p per recipient and almost halved the postage costs for her mailing.
So, don't be too fixed on envelope design – be flexible and get your designer to work with your mailing house in order to deliver to budget.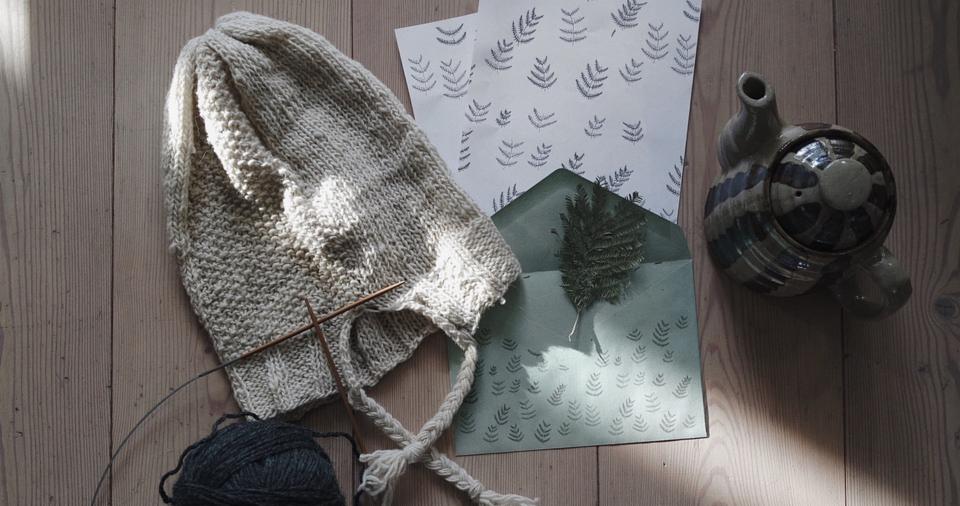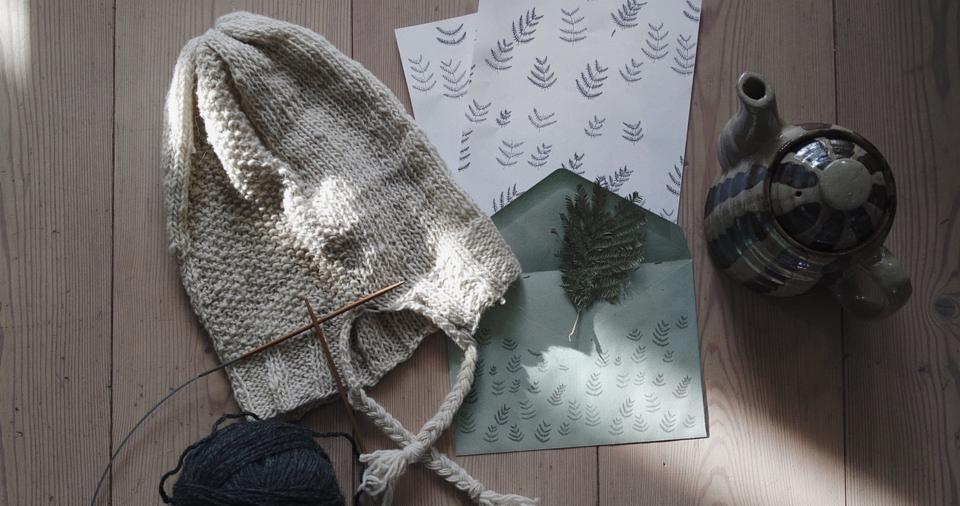 Whether we're talking costs, design or packaging, you'll always get a better return from your direct mail campaign if you think about the fine details. Work with your mailing house to find out how you can get doormat impact at the right price. Give us a call at The Mailing People – we love turning our experience into new ideas for businesses.