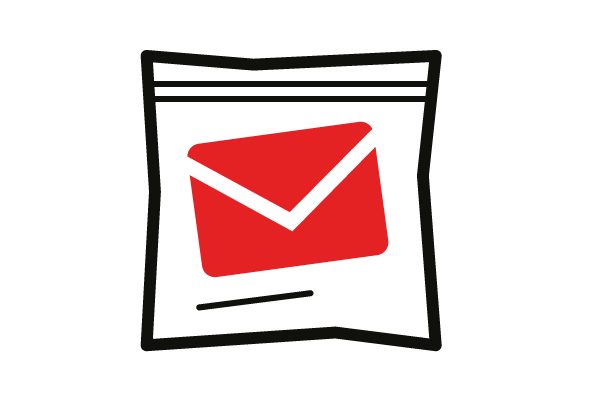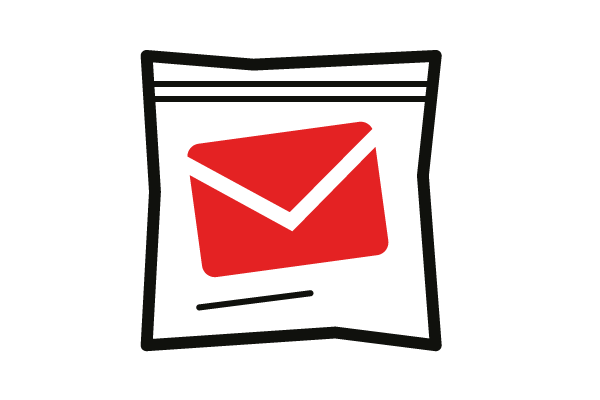 Fulfilment
Automated folding and finishing
We provide a full suite of options including folding, staple binding, drilling, gluing and tabbing. We do it all in-house and can handle any size between SRA3 and DL.
Automated envelope enclosing


When it comes to mailing envelopes, we can machine enclose pretty much anything from one to ten items, including 2D camera matching, from size A6 to A3. Each of our Buhrs enclosing machines can process up to 10,000 DL, C5 or C4 envelopes an hour. That equates to 160,000 envelopes a day.
Hand fulfilment
For bespoke direct mail fulfilment, unusual shapes and sizes, we offer affordable hand fulfilment, tailored to your needs.
Biodegradable

Polywrapping
Polywrapping is a great way to deliver your message because it gives you exposure before it even lands on desks and doorsteps. Our direct mail solutions include polywrapping everything from chunky catalogues to single newsletter mailings. We also do bespoke hand insertion to give you greater flexibility for odd sizes, promotional items and giveaways. Machine enclosing is available for 1 to 10 items, from A6 up to A3. We offer clear, printed and biodegradable polythene as standard and can also offer bespoke solutions to suit your project.
Storage and distribution
For regular direct mail fulfilment and bulk mail projects, you might like to take advantage of our affordable and flexible pallet storage. You only pay for the number of pallet positions used in any week, and we have 1500 spaces on site in our secure warehouse. Collateral can be supplied in loose boxes or pre-palletised.

You don't need to have a regular mail fulfilment order with us to use our short and long-term storage facilities or overnight distribution services. Just tell us what you need and we'll build the solution around you.