Copywriting for Direct Mail
Arguably, the most important thing in a direct mail campaign is the copy. The copy of your flyer, leaflet or brochure carries your message and if done effectively, can compel your reader to act. Whether this is to pick up the phone, visit a website or make a purchase, is up to you. However, the way you write your copy can have a huge impact on your ROI, so you'd better make it as good as it can be.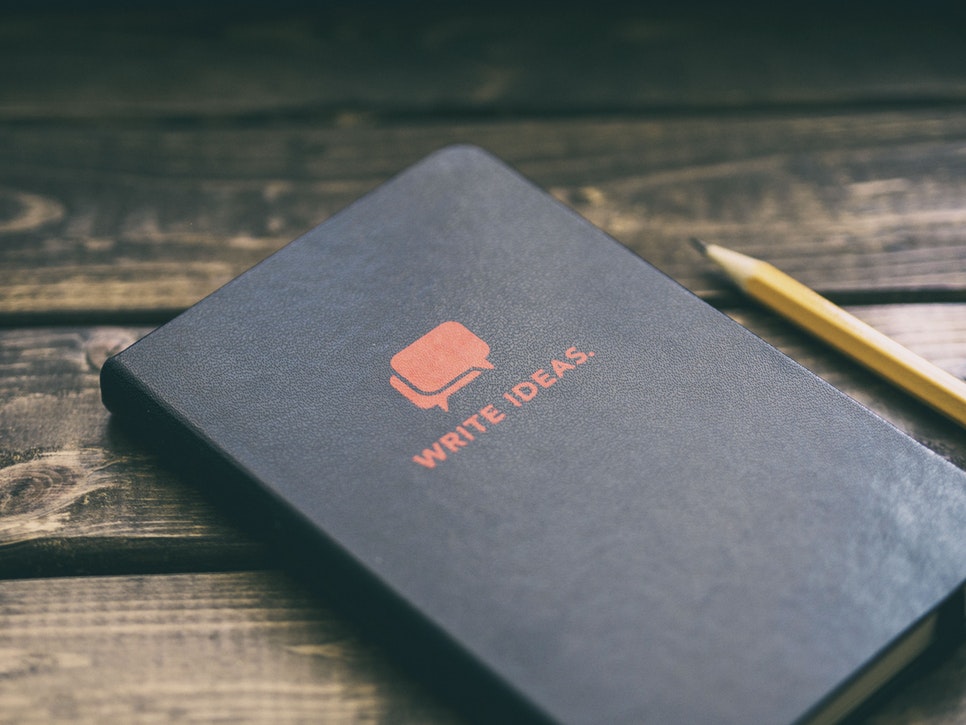 How you personalise the message of your direct mail campaign is entirely up to you and it should be unique to your business. There are however, certain methods that are proven to work. So, to give you some help on this, we've compiled a list of standard practises that are used in copywriting for direct mail worldwide.
Write Great Headlines
The first thing people read on your flyer or leaflet is the headline. This needs to be big, bold, easy to read and most importantly, enticing. It needs to lead with the most important thing you're offering. If your product or service can save money, then lead with how much money it can save. If it can save time, then state how much time it can save. These are emotional points that we're all interested in, and if you can catch someone's eye with your headline, then you're already halfway to making a sale. 
List Your Features and Benefits
If you've written an effective headline and piqued a reader's interest, then you need to follow up with a list of reasons why your product can improve their lives. This sounds obvious, but it can often get overlooked when you have so much to say about your business, service or product. If you're going to encourage someone to act, then you need to convince them why they need your product. This is why the benefits or 'life-enhancing' features should be bold, upfront and eye-catching.
Keep Your Paragraphs Short
If you do need to go into more detail, then keep your paragraphs short and concise. We live in an age of 'skimming' and you only have a few seconds to grab a reader's attention. If your flyer looks too wordy there's a higher chance your reader will switch off.  Make it easy to read and make it compelling.
Be Consistent with Your Message
Every direct mail campaign should carry a message. Whether this is how your product can save your customers money, or how you can save them time, your message should be consistent throughout your copy. Open your message with your headline, back it up with your features and benefits, then drive it home with the rest of your copy. 
Use Images to Enhance Your Message
Images can have a huge impact on a direct mail campaign. Humans are hardwired to look at images, especially if they include people. This is why articles that include images get 94% more views than those without. Select an image that enhances your message and make it work in conjunction with your headline to draw the reader in. There is a much higher chance of your flyer getting noticed if you have the right image, so use different variations at the design stage and trial them for feedback before you commit. 
Use Emotive/Persuasive Copy
Advertisers have been using persuasive copy for years and it's proven to increase sales. Persuasive copy uses emotion to draw your reader in. It plays on primeval instincts like fear and desire to make the reader 'feel' something as they read. And ideally, the emotion they feel is the very thing that your product is going to relieve or fulfil. Examples of persuasive copy can be seen in most types of advertising and it usually concludes with a compelling reason why you should buy the product on offer.
Use Testimonials / Reviews to Build Trust
Testimonials and reviews are extremely valuable when it comes to influencing purchasing decisions. They offer a great way of driving home your message using real people and real-world examples. If you've done a good job attracting your reader's attention and drawn them in with your headline and persuasive copy, then a list of well-considered reviews may just tip the balance and gain the purchase. When it comes to making a purchasing decision, we instinctively look to others to help form our opinion. If you state a selection of positive reviews on your flyer or leaflet, then you're subconsciously aiding this process and increasing your chances of making a sale. 
Use Personalisation to Target Direct Mail
Personalisation always improves direct mail ROI and it's a subject we've covered before. By personalising your direct mail campaign, you can get closer to your audience and they will be far more receptive to your message. Personalisation can come in many forms and may be as simple as knowing the age demographic of your target audience. You can then target your direct mail to a specific age range which helps build empathy and trust and in turn increase your chances of a sale. 
Use Intrigue to Instil Curiosity
They say curiosity killed the cat and it's something humans can't seem to resist either. Using intrigue is a great way to draw your readers in and spur them to action. For example, you could open with a question that piques a reader's curiosity. They will be compelled to read your copy to discover the answer, and by then you have their attention. If you follow this up with a meaningful message, then you are half way to gaining a new customer.
Use a Story to Hook Your Readers
Stories have been effective in direct mail ever since the greatest sales letter was written. Stories are relatable and draw a reader in. Whenever we read a story, we are usually driven to finish reading because we want to see how the story ends. This makes stories a great sales tool and you can use them to convince your reader that your product or service can have a positive impact on their lives. Stories have been proven to be effective in copywriting for direct mail and if you have a story to tell, then it may be a way to enhance sales via your direct mail campaign.
Have a USP to Help You Stand Out
We live in an age which is saturated by advertising and if you're going to invest in a direct mail campaign, your product or service should have something unique to offer. If you're the cheapest, the most accurate, the strongest or the longest-lasting, then this should be upfront in the message of your sales copy. Almost every service or product has a direct competitor and you need to have a USP to make you different. Whether your focus is on quality or price, it needs to be substantial enough to make you different, and this can convince your reader to use your service rather than one of your competitors. 
Have a Clear Call to Action
Again, this seems obvious, but you'll be surprised how many direct mail campaigns we see without a compelling call to action. All the hard work you put into the design and copy of your leaflet, flyer or brochure should lead up to spurring the reader into action. This is your direct mail campaign's point of sale. You've grabbed your readers attention, you've kept their interest and persuaded them they need your product or service. What do they do next? You don't want them to ever ask this question. Your call to action should be clear and unmissable.
Whether it's to pick up the phone, or visit a page on your website, your reader should be in no doubt what to do next. With a direct mail campaign, you want your reader to act on impulse, because if they put your flyer aside, there is a higher chance they won't come back. Make your call to action bold and prominent and give your reader a clear direction of what to do after they have bought into your message.
Direct Mail is Hugely Effective
Direct mail is an extremely effective marketing tool and since GDPR came into force, more businesses are turning to direct mail to reach their audience. We oversee multiple direct mail campaigns every day and we know what an excellent ROI a successful campaign can offer. This is why we do everything in our power to work with our customers and give them the benefit of our expertise, to make their direct mail campaign a success. If you are considering direct mail, then give us a call and we would be happy to talk you through the process. We have a long-standing relationship with our customers and they return time and time again when we run their direct mail campaigns.
Written by Kristian Harrison, General Manager at The Mailing People. Kristian is an industry professional with over 20 years experience in Direct Mail and Fulfilment.